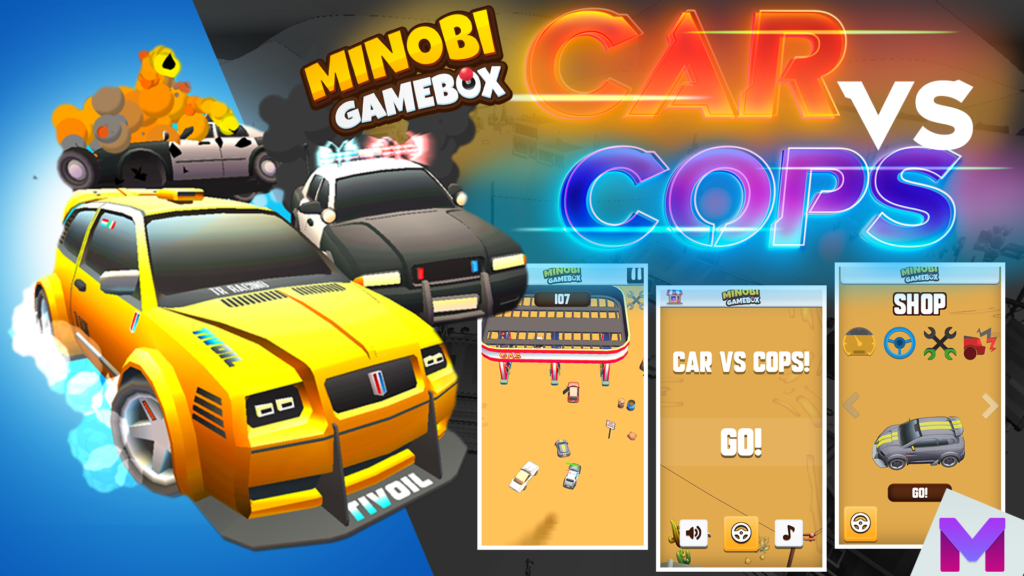 Endless action and exciting chase are waiting for you.Try to get rid of the police vehicles chasing you in the rough terrain or in the town on the desert map, which is abandoned and has a small settlement in the middle.Collect coins and repair kits that may come your way to avoid police vehicles that differ in their level for longer.
Repair kit ; it serves to increase some of the decreased health of your vehicle.
With the money you earn, it allows you to buy vehicles with high speed, control, durability and power from the vehicle store at the end of the game.
Car vs Cops, where the action is high with 13 different vehicle options and quality visual models, FRV GameBox, which is in the game box offered by Minobi Games, allows you to play this and similar games for free.
To take advantage of this and similar games in a single application, you can DOWNLOAD it here for free.
CAR vs COPS GAMEPLAY – YOUTUBE